#Partnerships
Partner with us!
Digital DNA is where the tech community comes together to inform, engage, challenge and be inspired by the future potential of the tech industry.
Want to be part of it and have your brand at the centre of community?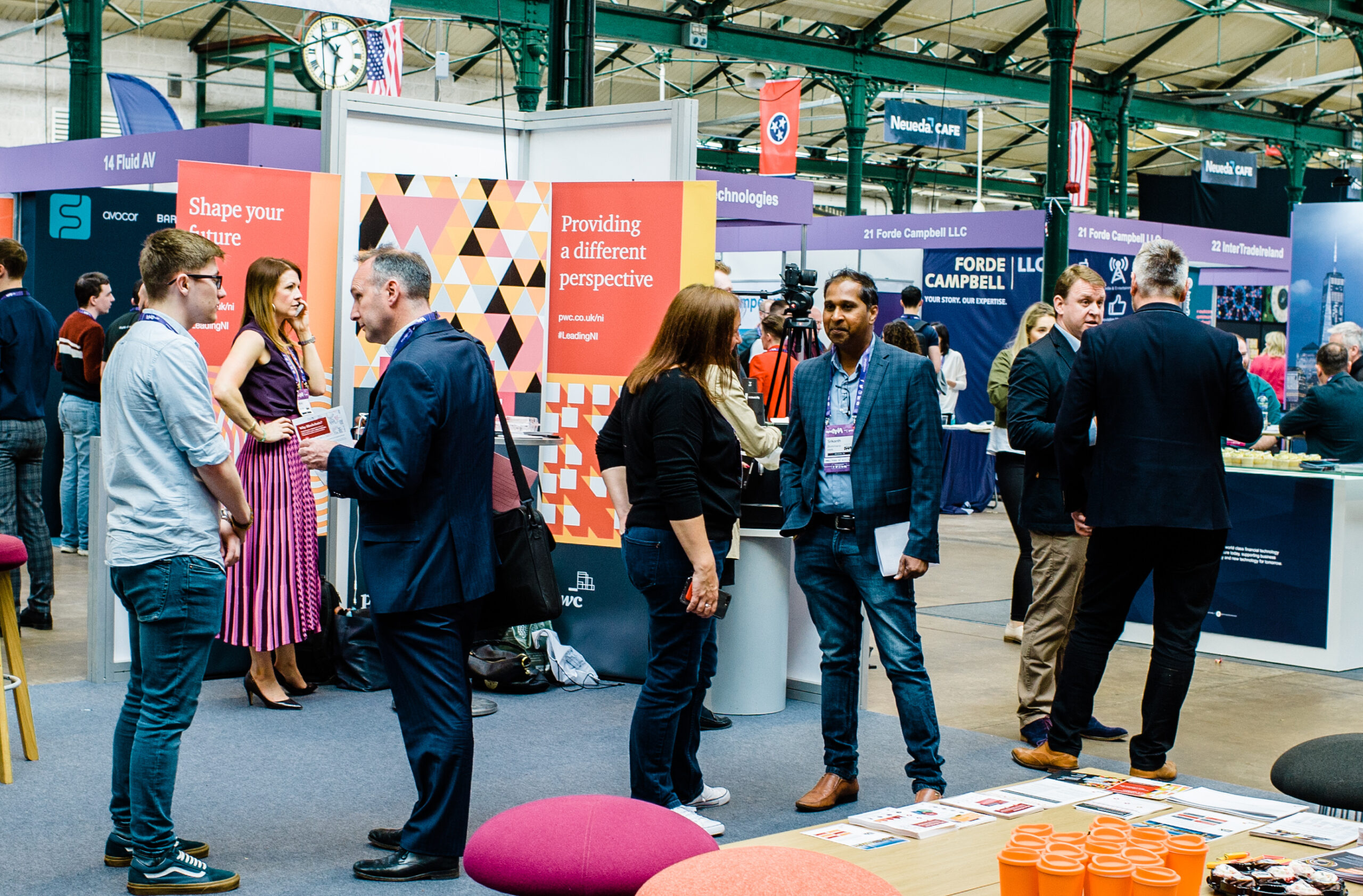 #GetInvolved
Why Partner
By partnering with Digital DNA, you can put your brand in front of 100's of brands working within the digital and tech ecosystem. Our events regularly attract 1,000's of attendees representing some 500+ companies.
#benefits
how it helps you
Here's a few reasons why companies sponsor or exhibit at our events...
Build brand awareness and credibility.

Increase your visibility and reach within the tech community.

Connect with industry influencers and establish partnerships.

Get valuable feedback on your products or services.

Stay up-to-date on industry trends and developments.

Showcase products or services to a targeted audience of potential customers or clients.

Reach top talent for your team.

Network with other professionals in your industry.

Generate leads and build your sales pipeline.

Provide thought leadership in your area of expertise by taking part in one of our speaking sessions.
...if you're not part of Digital DNA you feel that you're missing out.
The networking you can do is amazing, there are so many people to talk to from different parts of the industry. It's one of the best events I've ever been to...
Bringing the Tech Community together...is a great opportunity for us to understand what's going on.
#BePartOfIt
how to get involved
Throughout the year, we offer several ways to #BePartOfIt and to engage our community.
From sponsoring and partnering with us at our events, exhibiting, co-authoring one of our reports or contributing to our knowledge base. Get in touch and we will be able to create the perfect partnership opportunity just for you.
Our events, whether in person or online, inspire, engage and entertain like no other. We carefully curate content that attracts talented and curious professionals from all corners of the tech industry. Our sponsorship opportunities go beyond simple logo stamping.
A space in the heart of our marketplace floor where you want to be if you are looking to generate business leads, generate brand awareness or to use as a base for your team throughout the day to network with fellow attendees.
Work with us to create a unique branded experience that brings to life your story and engages positively with our community. Whether it is bespoke events, roundtables, training programmes or co-authored reports, our team will work with you to maximise your investment.
contact our sales team today