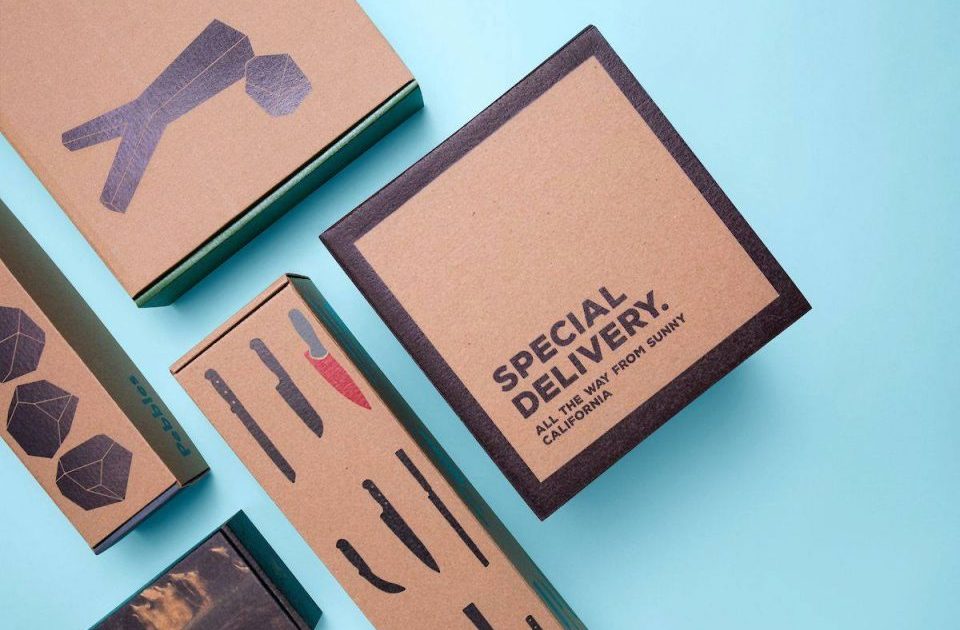 The rise of eCommerce has been one of the most impressive advancements technology has brought our modern economy. With eCommerce growing 23% year-on-year businesses have rightly noticed that targeting their sales efforts online will reap rewards.
Starting an eCommerce business is relatively easy. Scaling one into a successful business is much more challenging. So alongside the eCommerce model has sprung a host of digital techniques in order to market eCommerce businesses online.
They range from the creative side of content and influencer marketing, through to the technicalities of SEO and Adwords campaigns.
The danger comes when so much of the work of growing an eCommerce site revolves around online considerations. It's easy to forget the importance of whatever physical interaction customers actually have with you. For eCommerce that really comes down to one moment – the delivery of the product.
Shipping strategies and logistics, delivery times, and the costs of them all can preoccupy plans around eCommerce delivery.
But as Dotcom's 2016 consumer research found, a retailer's opportunity to impact loyalty and brand perception doesn't end after the package has been shipped.
In fact 40% of shoppers told them they would be somewhat more likely or much more likely to make a repeat purchase with a brand that delivered a gift-like or premium package.
That's an increase from 29% in the space of just one year.
It will always be a challenge for brands to drive loyalty in an age of limited customer touch points. So when it comes to the online design of product packaging, what are the best ways for brands to maximise the space and experience to tell their story?
Online printing company Packlane launched in 2015 to make the process of ordering custom packaging easy and affordable for brands of any size.
Since then, their customers have included some of the world's biggest brands like Google, Shopify, L'Oreal, Red Bull and Benefit Cosmetics.
Here, they share with us what they've learned:
Brand Messaging in Packaging
Compare the potential impact of packaging in telling your brand story, to that of a blog post for example.
While the packaging will only be seen by an existing customer, there is potential for them to become repeat customers. They could even become brand advocates who recruit more customers from within their own networks.
Whereas digital content exists in front of many potential customers, whose attentions are pulled in many directions.
This is where designing packaging online should be about more than simply incorporating your brand colours and logos.
Go one step further and use the inside space to explain the product in-depth. Talk about why you made it, how it was made, where the materials are sourced from.
If your brand ethos is focussed on the environment, talk about the economic considerations in your logistics strategy. Reinforce the messages through your choice of packaging materials.
If your values are based on giving back to a cause, then this is prime space with dedicated customer attention to tell that story in an engaging way.
Influencer "Unboxing"
Again, this is one of those phenomenons that only exists because of the digital revolution in social media. It has changed how we communicate and portray ourselves to the public.
Consumers on social media are sharing the thrill of receiving something new and exciting, in a more personal and visual way than ever before.
It's really the modern day version of swinging branded shopping bags from our arms after a day's retail therapy. It has a similar psychological benefit for the person who "social media brags."
But there is untapped opportunity in those actions for your brand, too.
Almost a quarter of online shoppers (23%) say they are influenced by social media recommendations.
So this means that a beautiful, impressive, fun unboxing experience for customers is a huge potential digital marketing opportunity for brands, especially those trying to grow.
Regardless of whether the unboxing is done by macro influencers to audiences of thousands, or between peer groups who also exert significant influence on each other's brand loyalties.
Designing the packaging to optimise this means thinking about the unboxing experience in a visual way.
How does the box or carton photograph?
Could you add luxurious touches such as metallic foiling or colourful UV coatings to stand out?
Would something more tactile, like a laser cut-out design add a more interactive dimension to create talk-ability?
Ultimately, while your packaging needs to protect and transport your products well, your marketing requires you to think about it how it translates in a Boomerang on Instagram or a Snapchat video.
Inserts To Drive Online Activity
Another potential avenue to grow online audiences using physical packaging are the inserts that accompany products inside it.
While these are often used to communicate discounts and encourage repeat purchases, the real value is in encouraging consumers to continue their conversations with you online. This enables you to keep the relationship growing.
Great incentives include asking for feedback online, providing instructions for social sharing of products and unboxing (using searchable hashtags for example) as well as directions to your other social and online channels.
Product videos, how-to's or other user-generated content can also work well here to cement the recipient's positive sentiment and reduce the likelihood of large return rates.
In the very early days of an eCommerce startup, this could even take the form of a handwritten note.
Customers who buy into a brand in the very early stages of a company's growth can appreciate feeling bought into decisions and directions on elements such as product design, shipping strategy or simply feeling part of an exclusive group.
If you're starting, or growing, an eCommerce business, the likelihood is that you're channelling your efforts into more online, tactical aspects of the business than packaging.
However, well-designed packaging can support your digital marketing efforts, drive more conversations online and seal customer loyalty with each purchase.
The technology advancements have allowed everyone to design their own bespoke packaging. Learn from the lessons of those who have gone before you in order to make your packaging another element of your business that works hard for you.
Helen Scott is Creative Writer at Packlane, an online printing company that makes the process of ordering custom boxes and packaging easy and affordable for brands of any size by offering low minimums, fast turnaround, plenty of customization options, and free online proofs in 3D.