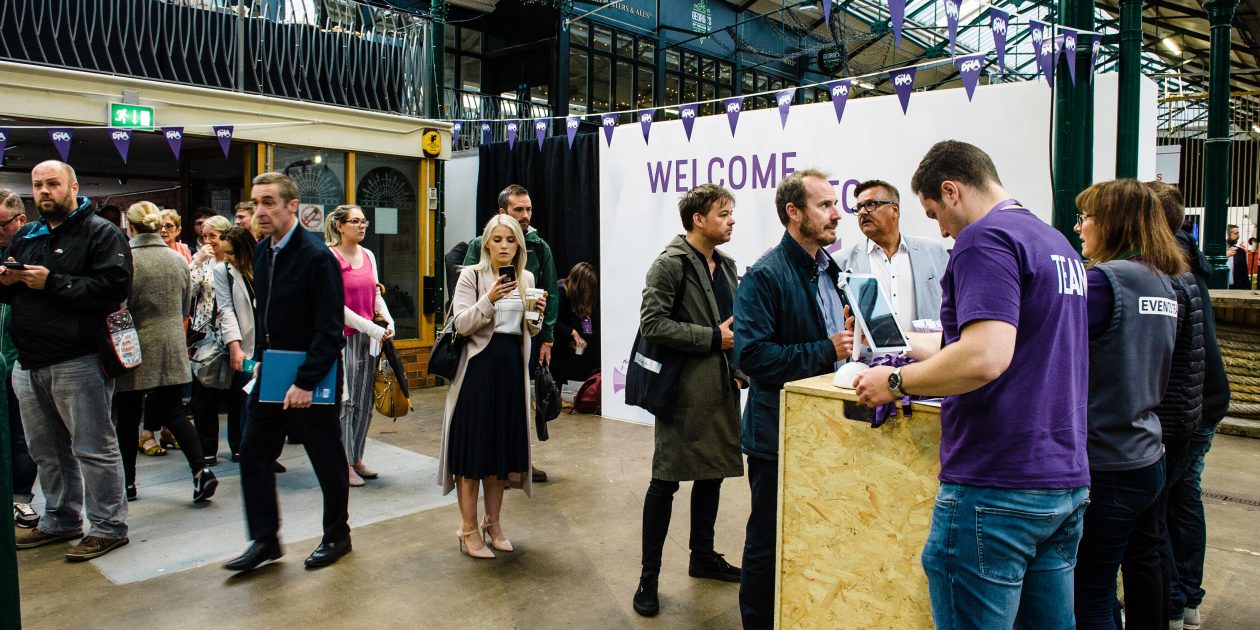 Here's why you should volunteer at #DDNA2019.
Not sure why to volunteer at Digital DNA? Here's a little insight into my experience, and what to expect.
I originally decided to volunteer at Digital DNA when I attended Southern Regional College- with not much experience at this point in Business and Events , I thought, why not?
Checking in the delegates was great for me. Anyone that knows me is aware I am a complete chatterbox, so I was able to see who was checking in, and who I would like to get the opportunity to engage with later in the day. Within the first hour of the event, I already got speaking with so many influential speakers and exhibitors within the Tech space. Digital DNA has some amazing companies involved, many of which are recruiting for roles and student placements, so it's perfect if you're looking into placement/graduate opportunities in the coming years.
Throughout the day, I got the chance to stop by many of the exhibitors, all of whom were very friendly to me and were more than happy to chat about what they did. Many of the exhibitors and delegates are also more than happy to give some amazing real world careers advice, something which has been invaluable to me in recent years. Many of the exhibitors have some great set-ups, from VR headsets to simulators – and let's not forget the donuts and buns, even more reason to pop over to their stands!
Digital DNA has some outstanding speakers, so be sure to look at the agenda for the 2-day event before you come.  The majority of the speakers spend their time on the floor before and after speaking and being a volunteer at Digital DNA gives you easy access to introduce yourself to them.  In my experience, everyone was very welcoming and it was really easy to speak to them.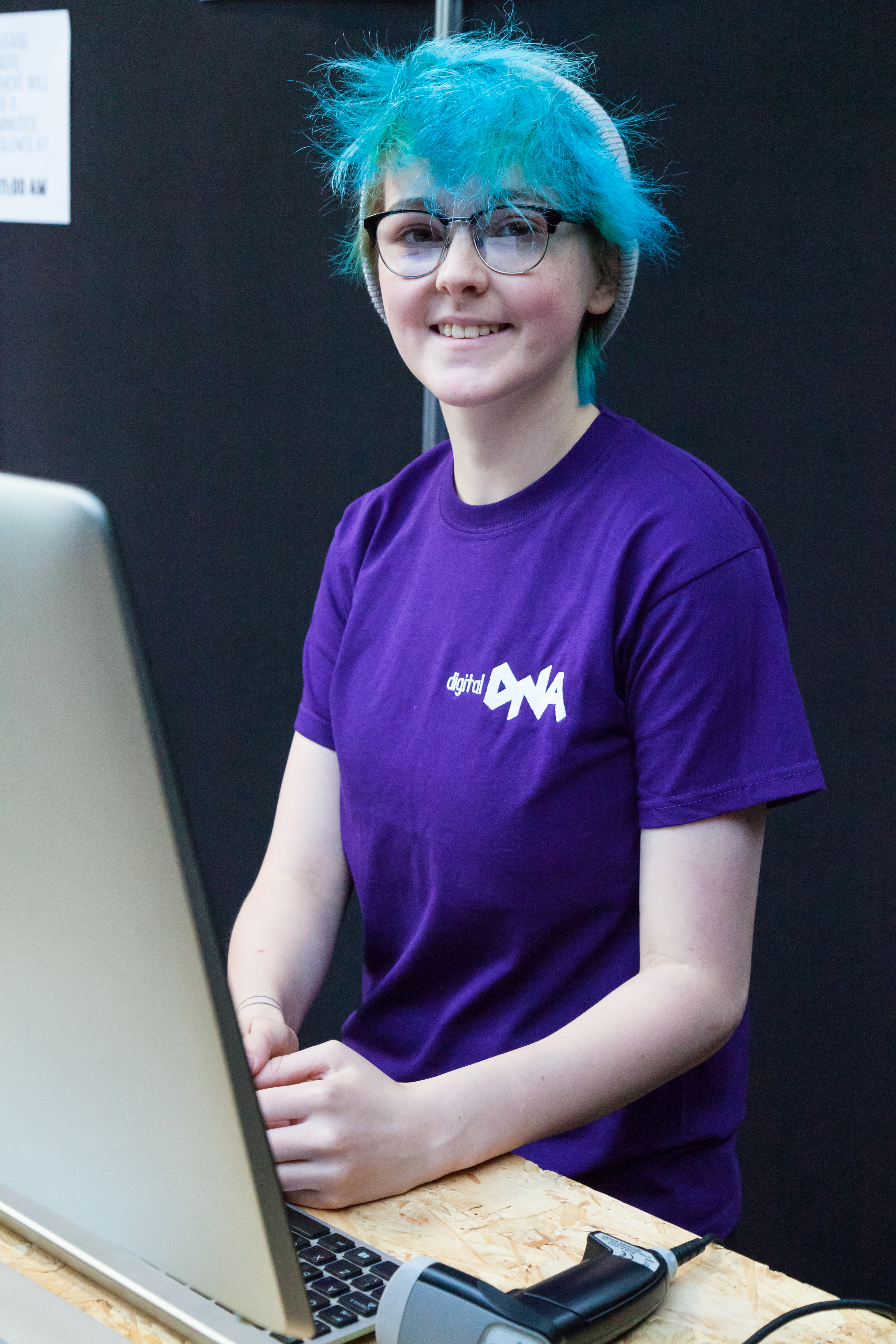 Ready to Volunteer at Digital DNA?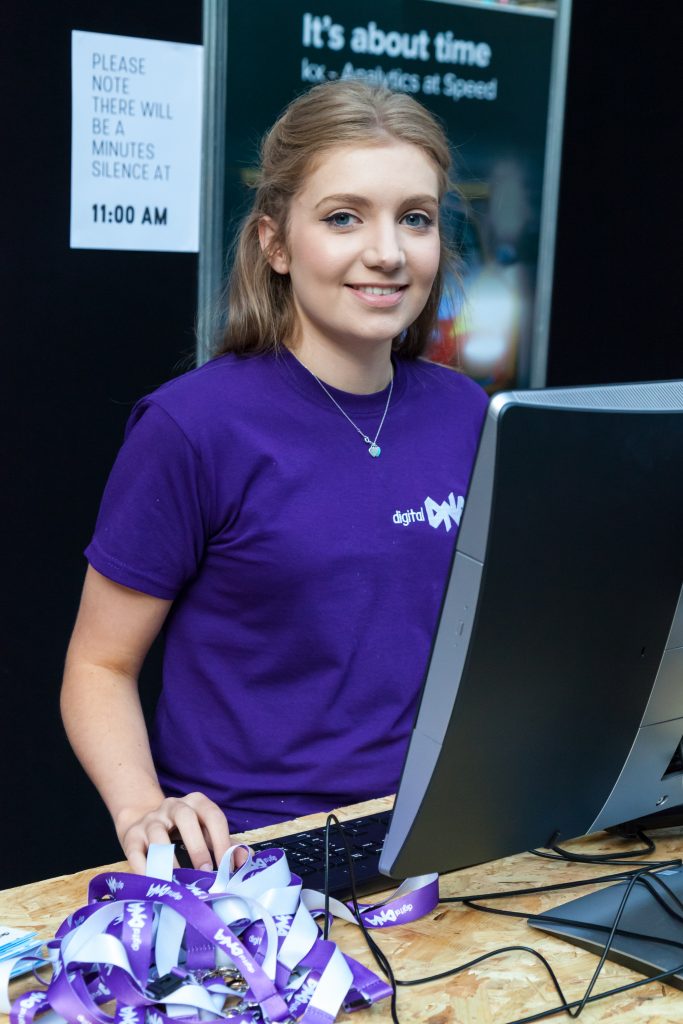 If you're not confident to network, why not sit in on some of the talks? With my educational background mainly in Marketing, I sat in on some great talks in-between different jobs given, and took a few videos- some of the content was very relevant to my upcoming assignments and it helped massively. Don't have a background in Marketing? Digital DNA has 8 Key themes: Data, Fintech, Cyber Security, Innovation, Devops, Tech for Good, Start-Ups, and Marketing. Each speaker will talk around one of these, with talks live all day, on all 5 stages- take your pick and take a seat.
I cannot stress enough how beneficial the event was for me. I realised after the event that Digital DNA is a company I would love to work for- so I continued to volunteer for each event, and now here I am- the Marketing and Project Executive for the biggest tech and business event in Northern Ireland!
Do NOT turn down an opportunity to network with a range of companies and speakers (some who will be recruiting and will have a number of live placement/internship opportunities!), gain further experience in the tech and wider business community in Northern Ireland, and sit in on some great talks that can help those dreaded assignments- don't worry, I can still relate! I'm just finishing my second year in Jordanstown and can honestly say the real-world experience I have gained is priceless.
I hope to see you there this year- come and say hello!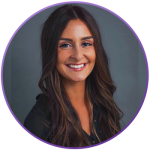 Emma McFetridge, Marketing and Project Executive @ Digital DNA