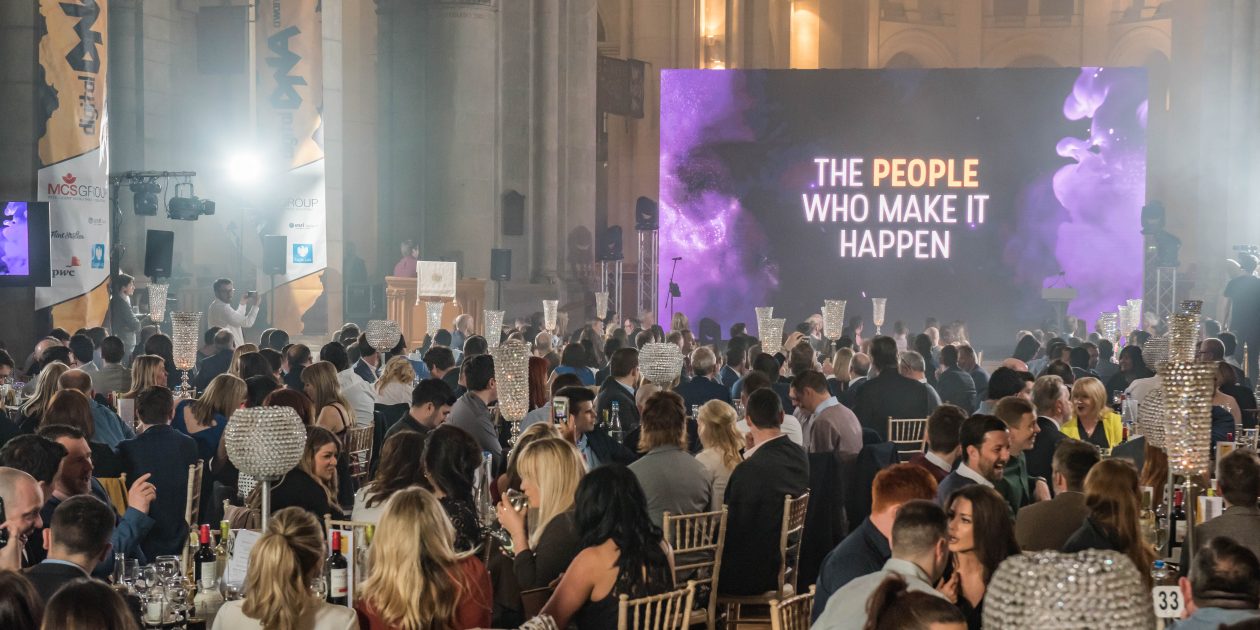 Categories of the week – Entrepreneur, Young Person and Ecommerce Project
The Digital DNA awards celebrated our diverse range of talent in Northern Ireland across the Digital scene, from E–commerce to Fintech, Media and Digital & Creative. Right here in Belfast we have local companies winning highly innovative international projects and the DNA awards amplify our strong message that Northern Ireland is building a world class, highly skilled and Agile Talent pool.
This week we a looking at our first three category winners, Entrepreneur of the Year, Young Person of the year, Ecommerce Project of the year.
The closing date for the Digital DNA Awards 2019 is Thursday 31 January 2019
Nuala Murphy describes herself as an innovator. As the founder and CEO of Moment Health, a technology company working proactively in the #femtech space to provide global solutions for maternal mental health. She is a firm believer in breaking down social and geographical barriers in order to bring maternal mental health into the mainstream, combined with her professional background in the manufacturing, health and technology sectors, is aiding the development of solution-driven products for time-poor parents.


"I'm really honoured.


Digital DNA is such a forward thinking awards ceremony but it's a real privilege to be actually be included in this award

"

–


NUALA MURPHY  |  MOMENT HEALTH
The Moment Health app launched in November 2017, with the aim of providing the world's parents access to the services and support they need to recover from perinatal illnesses like depression and anxiety, and to understand and feel that they are not alone on their journey. The app became #1 Health & Fitness download in the UK one week after launching – a bittersweet win that confirmed how widespread the issue is, but also let us know we're on the right track to offering a much-needed solution.
Among Nuala's Accolades such as Top 40 under 40, Fellow of the Chartered Institute of Marketing one of the next generation of female business leaders and dubbed by The Irish Times describes me as "one of the next generation of female business leaders".
If you're feeling inspired, apply now for our Entrepreneur of The Year Category.
At just 25 years old  Aaron Gibson formed his second tech company Hurree, The Marketing Automation Platform for Apps, after selling Yumpod, a group for tech startups which he founded at only age 18.  Hurree has seen Investors from much larger tech backgrounds such as Sarah Friar, the CFO of Square and key advisors such as Director of Solutions from Omniture (Now Adobe Marketing Cloud) resulting in Hurree becoming 1 of 11 companies accepted to Techstars London for 2017 and took part in the Quake Capital Accelerator NYC 2018.
"It's amazing to be given something like this.
I started when I was 18 and we've just grown ever since, to get awarded this, it's just amazing."
–


AARON GIBSON  |  HURREE
In an age where information privacy is top of the agenda in all walks of life, Hurree want to give App Marketers the confidence to put the creativity back in their jobs without fear of being fined for breach of regulations such as GDPR. It's clear that they have seized a gap in the market as The Marketing Automation Platform for Apps has doubled in size since early 2017 and the company expects to experience the same growth within the next year.
 Apply now for our Young Person of The Year Category.
E-Commerce Project of The Year
Eyekiller was commissioned by the international online retailer of wake-boarding and kite surfing equipment, Wave and Wake, to develop a next-generation website that would take their e-commerce business to the next-level. Wave and Wake is one of the most exciting online retailers to have originated from Northern Ireland in recent years and has already firmly established itself as a leading retailer in the water sports equipment marketplace. Wave+ Wake emulates many of the core values and qualities of the premium brands that they represent. Passion for water sports, commitment to quality, and the ambition to expand the possibilities of kitesurfing, wake-boarding and stand up paddle boarding.
"Winning this award is amazing, We're so delighted.
The team put all their heart into it. Wave and Wake are such a great brand and its amazing to see them doing so well"

–


JAMIE ROBINSON  |  EYEKILLER
Eyekiller aimed to focus on key objectives such as outstanding User Experience (UX) with particular focus on mobile conversion rates, showcase their products over video, photography and customer reviews enabling Wave+ Wake to take it to the next level and be an industry leader.
The results speak for themselves as Wave+Wake experienced a phenomenal increase across the board for their objectives not only in revenue and transactions. They also saw Wave+Wake branch into international markets with an excellent result.
If you're feeling inspired, apply now for our E-commerce Project of the Year Category.
Are you a rockstar Developer or do you have the Best Small Tech Company of the year?

Apply for one of our other categories.