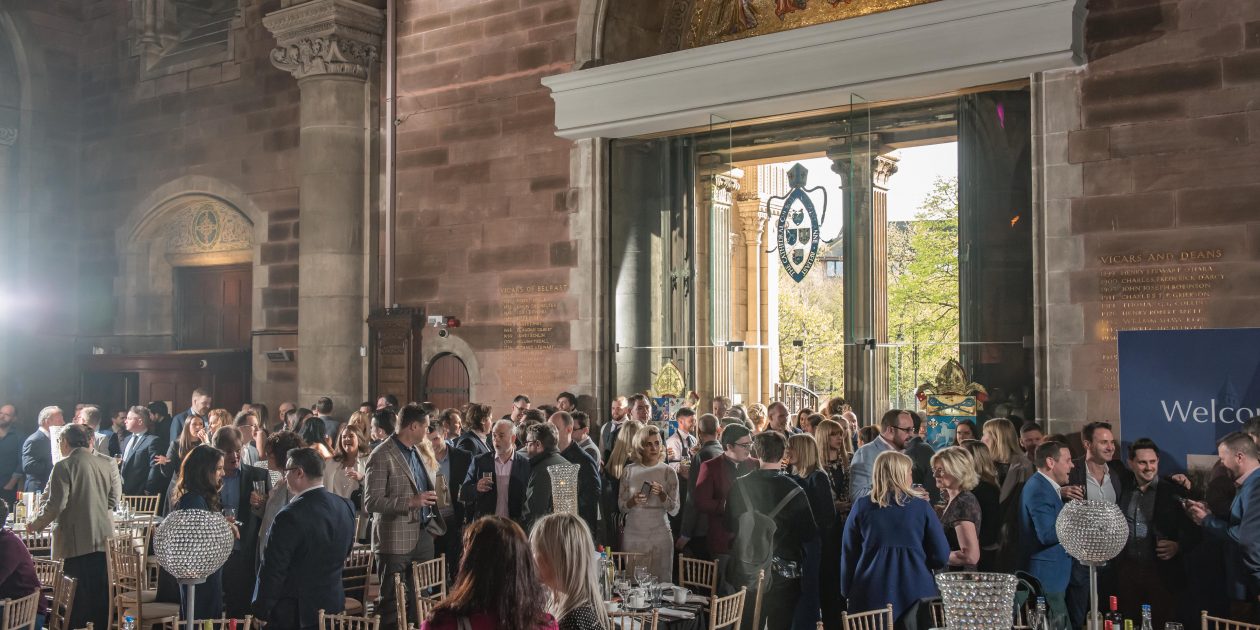 Categories of the week – Developer of the Year, Start up of the Year and Best Digital Marketing Campaign
The Digital DNA awards celebrated our diverse range of talent in Northern Ireland across the Digital scene, from E–commerce to Fintech, Media and Digital & Creative. Right here in Belfast we have local companies winning highly innovative international projects and the DNA awards amplify our strong message that Northern Ireland is building a world class, highly skilled and Agile Talent pool.
This week we a looking at our first three category winners, Entrepreneur of the Year, Young Person of the year, Ecommerce Project of the year.
The closing date for the Digital DNA Award Nominations is Thursday 31 January 2019
Cayan, a provider of payment technologies and merchant services, supports business in all industries including restaurants and retail and some of its biggest customers are household names including Puma, Harley Davidson, Oakley and New Balance. Businesses and consumers are eager to try out new, high-tech ways to pay for their products and Cayan is at the cutting edge of this continually evolving industry. At Cayan staff are encouraged to take a hands-on approach to their work, representing in-depth knowledge of the domain, and determining the needs and aspirations of the company's merchant base.
"

I'm delighted! Really wasn't expecting it with such stiff competition.

"

Its technology experts are continually researching the direction of the payments industry, so that they can pioneer new technologies and Mark, who has worked with the company for over four years, is a clear example of how this works in practice.
Cayan needs to ensure that its releases are fully functional without technical bugs or glitches as well as being totally secure. Before releasing new, updated versions of software Cayan's, extensive testing is done on payment terminals. Previously, testing for issues would have been time consuming in the process and seeking the exact location of the issue. Mark O'Neill has been praised for his innovation in finding a solution revolutionising an extremely frustrating process to test software updates into a simple, streamlined and secure process.

Could you be our next Developer of the Year? Apply now
Modius was born from the passion of Dr Jason McKeown, a medical professional, entrepreneur and innovator, for helping people who struggle to get healthy and stay lean.  The inspiration came from his own struggle with reaching his physical fitness goals. Dr Jason McKeown says he was playing fairly competitive rugby, regularly exercising and eating relatively healthily, yet his body-scans showed he was at 21% body-fat and had a BMI of 30, which is technically obese.
"Honoured to be short listed for Start Up of the Year and proud to see our co-founder Dr Jason McKeown is a finalist for Entrepreneur of the Year!"
–


OLIVIA BURNS  |  MODIUS
Following conversations with some of the world's leading neuroscientists around some old NASA research into the metabolic effect of neural stimulation on mice, Jason developed a prototype Modius product and began to seek investment. The company Neurovalens was born, became Northern Ireland's Start-up of the Year 2017 and launched its first product – Modius.
The science behind Modius is that it works by stimulating the vestibular nerve. The vestibular system has projections into the hypothalamus which controls your appetite, fat storage and metabolic hormones and this stimulation positively influences these mechanisms. Neurovalens' strategy is to totally reframe the way people approach their body-fat percentage.  No longer is it solely a physiological issue, but one where physiology and neurology combine to far greater efficacy. As a product Modius means people literally, and for the first time in the history of humankind, can use their brain to manage how lean/fat they are. They have expanded their reach since winning Digital DNA 2018 and are now selling Modius Health on the Amazon Marketplace.
Have you got an amazing Start Up Story to celebrate? Apply now
Best Digital Marketing Campaign
Digital 24 won Best Digital Marketing Campaign of the year for 2018 with their new campaign for Babocush.
According to Digital 24 in order to create a global leading brand awareness social media campaign that gets awesome results, you need a spark of genius and a clear strategy – luckily, that's just what they had in mind for local company Babocush when they launched the social media campaign 'Do this to stop your baby from crying'.
Babocush is an innovative baby comfort cushion, designed with a soothing, gentle vibration to mimic a heartbeat. It lets babies enjoy relaxation and holds the baby securely in an 'over the shoulder' position to provide relief from crying, symptoms of colic and reflux, and reduce instances of startle reflex.
As a brand new product just launched on the market, budgets were minimal – so what little marketing spend that was available had to be immediately impactful. After researching what types of content would resonate with the intended audience, Digital 24 discovered that desperate parents around the world were searching (on Google and on Youtube) for an answer to stop their baby crying from colic – lightbulb moment! They then implemented a strategy in order to build trust with parents in order to make this campaign a great success.
Won an amazing Deal this year? Produced an incredible Tech For Good Innovation?

Apply for one of our other categories.