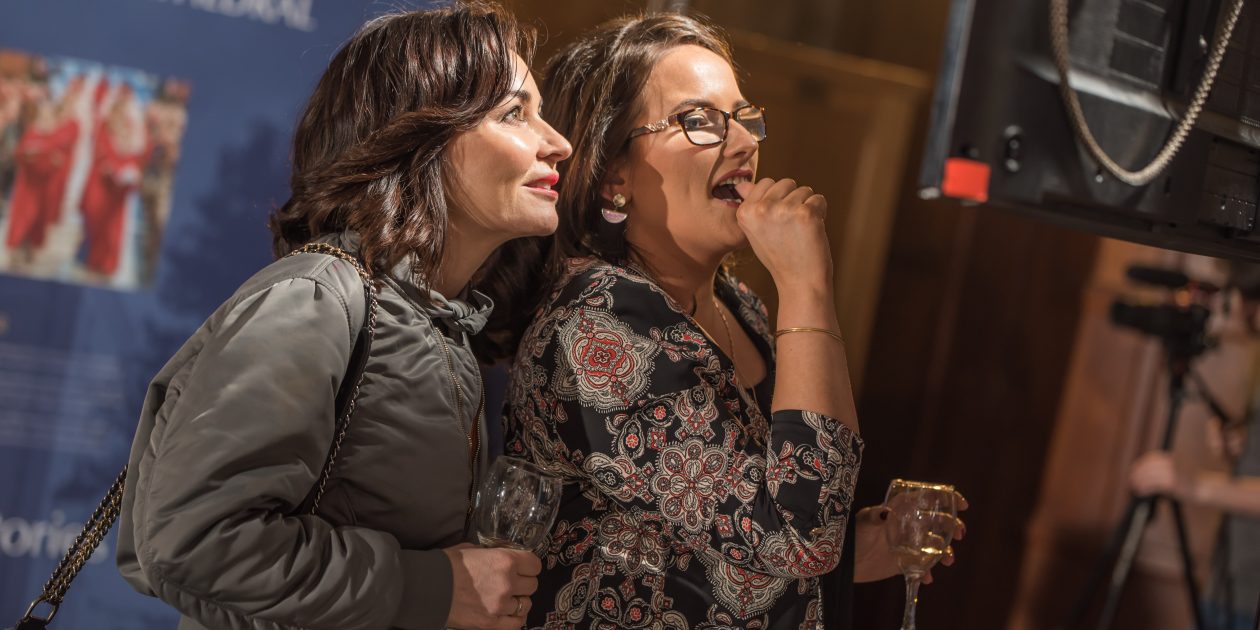 Categories of the week – Business Personality of the Year, Best Large Tech Company and Company of the Year.
The Digital DNA awards celebrated our diverse range of talent in Northern Ireland across the Digital scene, from E–commerce to Fintech, Media and Digital & Creative. Right here in Belfast we have local companies winning highly innovative international projects and the DNA awards amplify our strong message that Northern Ireland is building a world class, highly skilled and Agile Talent pool.
This week we a looking at our final categories – Business Personality of the Year, Best Large Tech Company and Company of the Year
The closing date for the Digital DNA Award Nominations is Thursday 31 January 2019
With just 4 weeks to go until nominations close we are excited and looking forward to the official awards taking place on 28 March in St Anne's Cathedral. We would like to take this opportunity to thank the phenomenal entries so far and to wish you good luck in the judging process.
Business Personality of the year celebrates an individual who makes a positive impact on the local business community. Demonstrating strong leadership skills, creating a culture that excites, motivates and engages staff at all levels and encourages innovation and ambition. After a tough process of elimination, our Judges chose Patrick Mc Aliskey, the founder and Managing Director of Novosco.
Patrick left home at 16 to join the RAF as he wanted to broaden his horizons, create new opportunities, and experience something new. This experience taught Patrick the skills he needed to become an engineer and has been a key part of making him the person he is today.
Patrick's ultimate ambition though was always to run his own business, and he left a comfortable, well-paid job with the multi-national company that he joined after leaving the RAF to do so. That business became Novosco – now one of Northern Ireland's best known and most innovative tech companies.
Novosco, an indigenous, locally-owned company that has expanded significantly in the past 12 months and now employs 180 people, mostly in Belfast, including many highly-skilled engineers. In addition, Patrick is non-executive director of highly-successful tech companies such as Ampliphae and Ionology. Today, Novosco's headquarters are at Catalyst Inc, Belfast, and it has offices in Dublin and Manchester. The company's principal activity is the provision of IT infrastructure and cloud services to both public and private sector organisations across the UK and Ireland.  Novosco's ambition is to be the best managed cloud provider in the UK and Ireland. Novosco's clients now include:
Two Premier League football clubs

Around 50% of Northern Ireland's top 100 companies

More than 15 of the largest NHS health trusts in the UK

Five major universities in the UK and Ireland

Eight of the UK's largest housing associations, including four of London's biggest

Two major UK police forces
Novosco uses the globally recognised Net Promoter Score (NPS) to measure how likely customers are to recommend them. Above zero is good (many get less than zero). If you are getting an NPS above 50, you are considered to be doing really well. Novosco's most recent NPS was 70. This is considered world-class and puts the company alongside the most customer-centric organisations in the world, including the likes of Apple and Amazon.
Best Large Tech Company & Company of the Year
Founded in 2006, Neueda has grown from a start up to one of Ireland's most innovative tech companies, with an international customer base and growing talent pool of around 350 experienced staff and associates. With their headquarters in Belfast, Neueda has a presence across the UK, Europe and the US.
The company has an ambitious growth strategy in place with 35% year on year growth, delivering large-scale, mission-critical software projects to capital markets as well as private and public sector clients across the globe. Dedicated to enriching and maximising the Northern Ireland tech talent pool, in 2017 Neueda announced the investment of £12m to create 165 new roles.
The company actively engages with the Education system in Northern Ireland to encourage fresh talent into the IT sector. Initiatives include the very successful Tech Academy training course in partnership with Belfast Metropolitan College reskilling and upskilling STEM and non-STEM graduates and grassroots outreach, such as its Code Club programme delivered in partnership with local primary schools.
Neueda has experienced more than 35% annual growth for the last five years and with a robust recruitment and sales development plan underway, is well positioned to continue this tremendous growth trajectory.
They are at the forefront of the evolving contingent workforce and contractor market providing thought-leadership and innovation in how this market can be embraced in its business model and helping the market evolve in the face of changing tax regimes and workforce preferences.
Digital DNA would like to wish you a Happy New Year!
We look forward to seeing you at our events in 2019.
Our Digital DNA Awards 2019 are taking place on 28 March in St Anne's Cathedral – Make sure to get your nominations in before 31 January 2019 for one or more of our 13 Categories, you can even nominate yourself!
This coming Summer we are hosting the Digital DNA Flagship event 2019 on the 18 & 19 June in St George's Market and you can snap up your ticket for just £45 until Midnight 16th January.
Don't Forget to add these Dates to your Calendar!
Won an amazing Deal this year? Produced an incredible Tech For Good Innovation?

Apply for one of our other categories.